WEDDING DANCE
Argentine Tango for your First Dance
Argentine tango is such an elegant, romantic dance, it makes the perfect choice for your first dance.
Join us in our Central London studio or online and we will create a beautiful bespoke routine for you.
Read on to find out how …
No previous experience?
90% of our wedding couples have never taken a dance class before! We will break it down into easy pieces so you can make rapid progress. You will be amazed by how much you achieve in just a few classes.
When you can take your classes
We teach our classes from Monday to Saturday and will always try to find a time for you that fits your schedule.
Number of classes
You'll learn your routine in one-hour classes. There is no fixed number, but most couples take around 4 to 6 classes. We recommend booking 4 sessions to begin with – you can always add more later on.
Bespoke for you
If one of you feels nervous, we will create a beautiful but simple routine. If on the other hand you want the wow factor, we will put in some flashy steps! We're happy to work with your music or even teach you moves you've seen in film.
Whatever it is you're looking for, we'll create your routine especially for you!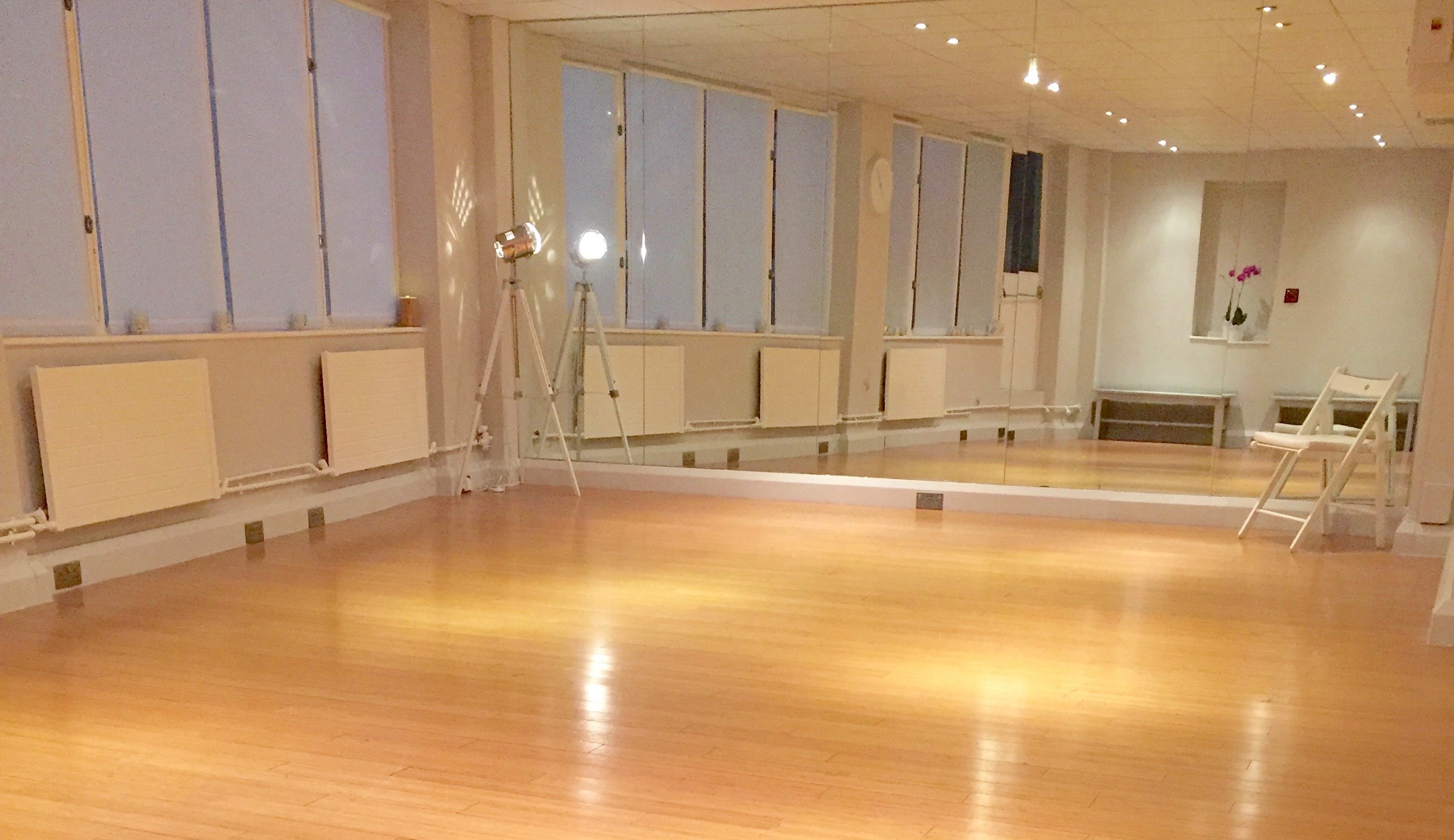 Your classes will take place in our dance studio in the Barbican, Central London, just a short walk from Moorgate, Barbican and Liverpool Street station.
Floor to ceiling mirrors and smooth wooden floors will provide the perfect setting to learn your special dance.
You can learn your whole dance via Zoom. And it's very straight forward!
This option can be a life-saver in the hectic run-up to a wedding. So put the kettle on, grab your shoes and let's get started.
Either David or Kim – £90/hour

Both teachers – £170/hour

Class durations 1, 1.5, 2 hours
Either David or Kim – £70/hour
Both teachers – £120/hour
Shorter classes from £40
Enquire about our wedding classes and let us know your availability!
What a pleasure to learn with David and Kim. We went from having never danced tango to performing in front of a hundred friends and family in just a few weeks! Great teachers and lovely people!
Mathieu
High standards are very important to me. Kim and David are exceptional tango teachers! After my first lesson with Tango Movement, I felt it was the only tango school in London for me. Beautiful people who really care about their students. My advice is to try a class and you will see what I mean!
Paulina
Subscribe to our newsletter
Leave us your email and we'll send you all our news and special offers.